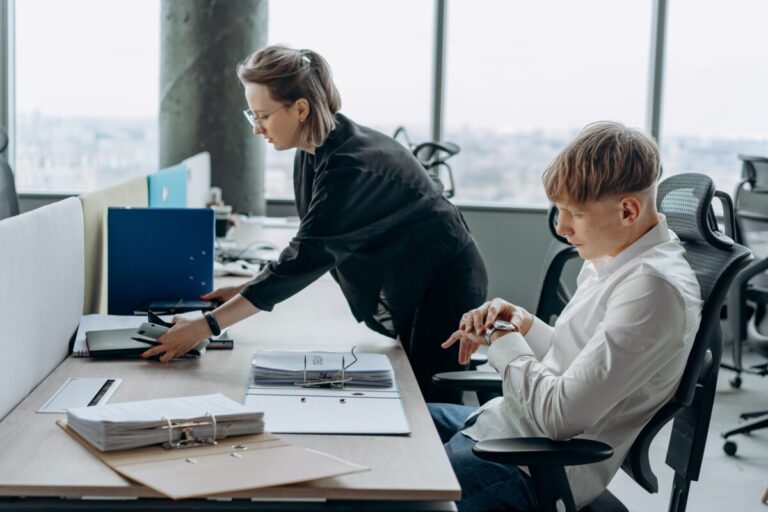 In today's digital age, the landscape of marketing and brand promotion has undergone a seismic shift. No longer are businesses solely reliant on traditional advertising avenues like TV, radio, or print media. Instead, the world has moved online, and social media has emerged as a dominant force in shaping brand perceptions and driving business growth.
With over 3.6 billion users actively engaging on social media platforms, it's evident that these platforms offer a goldmine of opportunities for businesses. However, navigating the intricate maze of social media marketing isn't a walk in the park. It requires expertise, strategic planning, and a deep understanding of ever-evolving algorithms and trends.
This is where a social media agency steps in, acting as a beacon to guide businesses through the choppy waters of online marketing. If you're still on the fence about whether to onboard professionals to handle your brand's social media presence, this article will shed light on five compelling reasons to make that decision.
---
1. Expertise and Professionalism
Sub-point A: The Learning Curve of Social Media Marketing
Social media is not static. Platforms like Facebook, Instagram, and Twitter frequently update their algorithms, introduce new features, and shift user preferences. For a business to stay ahead:
Understand the latest trends.
Adapt to platform-specific nuances.
Craft strategies that resonate with the target audience.
Table: Major Social Media Platforms and Their Unique Features
| Platform | Unique Feature | Target Audience |
| --- | --- | --- |
| Facebook | Facebook Live | Adults |
| Instagram | IGTV | Young Adults |
| Twitter | Tweet Threads | General |
| LinkedIn | B2B Networking | Professionals |
Sub-point B: Access to a Team of Specialists
When you hire a social media agency, you're not just hiring one person. You're gaining access to:
Strategists who plan the overall direction.
Content creators who craft engaging posts.
Analysts who dive deep into performance metrics.
Engagement specialists who interact with your audience.
This multi-faceted approach ensures that every aspect of your social media presence is optimised.
---
2. Time-Efficiency and Focus
Sub-point A: The Time-Consuming Nature of Effective Social Media Management
Managing a brand's social media isn't just about posting pictures or updates. It involves:
Content Creation: Crafting posts that resonate.
Engagement: Responding to comments, messages, and mentions.
Analysis: Reviewing performance metrics and adjusting strategies.
For many businesses, especially small to medium-sized ones, dedicating so much time to social media can detract from core operations.
Sub-point B: Allowing Businesses to Focus on Their Core Operations
By hiring professionals, businesses can:
Ensure their social media is in expert hands.
Dedicate more time to what they do best: running their business.
---
3. Access to Advanced Tools and Resources
Sub-point A: The Tools Professionals Use for Optimal Results
A social media agency comes equipped with a suite of tools designed to streamline operations and enhance performance. Tools like:
Scheduling Platforms: For consistent posting.
Analytics Tools: To gauge performance.
Content Creation Software: For high-quality posts.
Sub-point B: Staying Ahead with Data-Driven Strategies
In the world of social media, data is king. Agencies:
Analyse performance metrics.
Adjust strategies based on real-world results.
Ensure that the brand's social media efforts are always optimised.
---
4. Consistency and Brand Image
Sub-point A: The Significance of a Consistent Online Presence
Consistency in posting and engagement:
Builds trust with the audience.
Enhances brand credibility.
Ensures the brand remains top-of-mind for followers.
Sub-point B: Crafting a Cohesive Brand Image
A consistent brand image across all platforms:
Reinforces brand identity.
Makes the brand easily recognisable.
Enhances overall brand perception.
---
5. Achieving Measurable Results
Sub-point A: Setting Clear, Achievable Goals
With clear goals in place, businesses can:
Track their progress.
Measure their ROI.
Adjust their strategies for continuous improvement.
Sub-point B: Regular Reporting and Feedback
Regular feedback ensures:
Transparency in operations.
Clarity in performance metrics.
Continuous alignment with business goals.
---
Conclusion
In the digital age, a robust social media presence is not just a luxury—it's a necessity. By hiring a social media agency, businesses can harness the power of online platforms to boost their brand, engage with their audience, and achieve measurable results. If you're looking to elevate your brand's online presence, now is the time to consider professional social media services.
---
Ready to Boost Your Brand's Digital Presence?
Don't leave your brand's online reputation to chance. Let our team of experts at OptiModo Marketing guide you to success. Fill in the form to get in touch with our team or email us directly at info@optimodomarketing.co.uk to discuss how we can elevate your brand to new heights.