Social media for accountants isn't a commonly talked about subject, mainly as the services aren't the most visual , much of the day would be behind a screen working out peoples accounts. It can be hard to think of ideas of what to post on social media if there isn't much to take photos of.
This can then lead people struggling to create unique ideas for your social media, this is why we are here to help, giving you ideas on content which you could post on social media plus we have a blog guest who is an accountant and is smashing it on social media.
If you are really struggling with creating content we have affordable social media management packages to help you start getting inbound leads.
Share advice on common issues
For most people, money has an emotional attachment. This makes it hard for people to make decisions regarding the hard earned cash. As an accountant people will trust you and your advice, use this for content. For example, if people are trying to move a bank account can you let people know the best way of doing so.
People are quite shy when it comes to their issues with money, so they won't ask, but if you know it's a common problem people have it would be great to solve it with easy to follow social media content.
News in the industry
The financial industry can be a confusing place for some. People often shy away from reading and understanding the updates, this makes an ideal opportunity for you to create content and explain in simple terms what is happening.
For example, is there an update on taxes which businesses need to pay, or is there a new story on the economy on the BBC? These could be great sources of information to post and let your audience know.
Reviews
People invest in people, meaning you need to get people not only to invest in your service but your company as well. One of the best ways is to post your reviews/ testimonials from your current clients.
Firstly, this helps you to gain trust. People can see your clients honest thoughts on working with you, if people are able to relate and put themselves in your clients shoes they are more likely to reach out. Secondly, review posts often help to generate engagements. People often like to react to clients' stories and reach out to them. Engagement can help your posts reach exponential users on social media.
Behind the scenes
People are nosey, they want to see what is happening behind the scenes. Have you shared a post solely to introduce your team? Or to show people around the office?
Content that shows behind the scenes enables people to feel like they get to know the business more than just a brand. Does the office have any culture or fun activities which you do, show this in a post.
A bonus: People love pets, do you have a fury office assistant, let them take the limelight of your social channels. Who said Social Media for accountants has to only be humans?
Now to the experts
We can't write a blog about Social Media for accountants without talking to an expert. This accountant needs no introduction, she has nearly 60,000 followers across all socials, if anyone knows how to post content in the accounting world – it's Jeri.
We caught up with Smooth Accounting managing director Jeri Williams to ask her a few questions about how she has used social media to help Smooth Accounting generate business.
Jeri, Firstly, thank you for taking the time out of your busy schedule to have a chat. What is the main social media platform you have been using and why?
"Mainly I use LinkedIn, as this is where most of my business comes from. More recently I have been focussing on my YouTube channel"
You are obviously posting content which people like to see, with over 50,000 followers on your LinkedIn personal profile, what are your thoughts on personal branding?
"I think personal branding is really important. People buy from people, and the reason my business has grown so much is because I have put myself out there online."
If you could go back to the start when you just opened your business, what advice would you tell yourself?
"I just know that everything will be OK, and to keep pushing forwards. It's what I did anyway really but I always get imposter syndrome thinking I can't be doing it. But I am."
And finally, what is your favourite part of your job and why?
"Honestly, helping people. The amount of people my business has helped is massive and that will always be what drives me. It's why I got into coaching."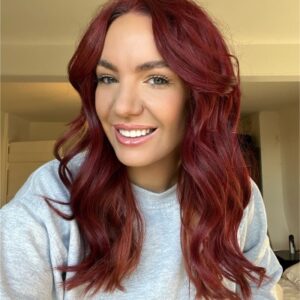 Owner
Smooth Accounting
If you are struggling with generating business from your social media accounts, contact us today about our social media management packages.
Visit Blogs pages for more interesting information